Used Pallet Racking
THE NATIONS LARGEST STOCKING DEALER OF USED PALLET RACKING AND OTHER WAREHOUSE EQUIPMENT!
We stock over 50,000 beams and 15,000 uprights at all times!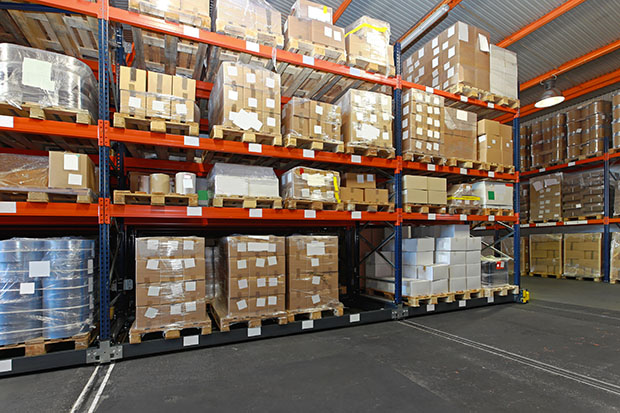 "Pallet racking" is used to store palletized products in your warehouse. It comes in many different varieties. Pallet Racking enables you to store your products vertically within your given warehouse space while utilizing your cubic footage available and freeing up valuable floor space for forklift travel and other storage requirements. With the rising cost of warehouse space it is always a good idea to incorporate pallet racking in to your application to avoid the often unnecessary expense of excessive warehouse space. Pallet racking simply saves you money in efficiencies and real estate costs if your operation calls for handling palletized products.
Selective pallet rack is today's most popular style. Like all pallet racking, selective pallet racking is built from structural steel or roll formed steel. Selective Pallet racking affords the user better selectivity over other types of pallet racking like drive-in or drive-thru for example. When using selective pallet racking the user will typically have single rows of racking that are set up back to back. All products stored on or off a pallet on the pick side or pick aisle of the pallet racking row can be easily accessed by the warehouse worker. This type of pallet racking system creates efficiencies in the stocking and picking process due to the variety of products /SKU's that are easily accessible.
---
Below are just a few products in our inventory – Call us today for a complete inventory list or fill out a Fast Quote and tell us what you are looking for. We'll get back to you in 1 business day!
---