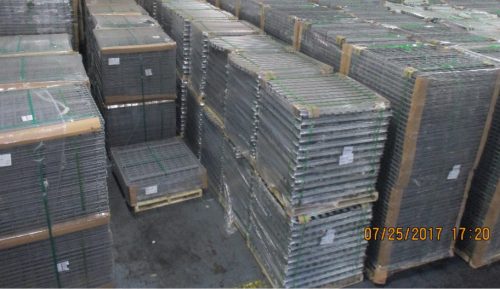 Wire Decking is good to use when you have smaller products that you would like to store in your pallet rack system vs. palletized products.  They also help prevent your pallets from falling through between the beams while loading and unloading your products.  Wire decks come in a variety of styles to fit your particular storage application. The most common Wire Deck is a "Waterfall Type". The waterfall lip sits on the topside of the beam and waterfalls over outside of the face of the pallet rack beam to secure it in place.  The Channel supports sit in the step of the beams to provide support.

Installation: Wire Decks are Easy to install. Just drop them in to place.
Safety:  Wire Decks provide protection to your employees and products.
Visibility In Warehouse:  Light can shine through the surface of the Wire Deck vs. a solid shelf.
Dust and Debris Free:  Dust and other debris is allows to fall through.
DIFFERENT STYLES OF WIRE DECKS
---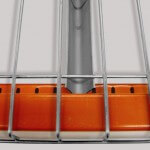 Waterfall Wire Mesh Decks- are the most popular wire deck on the market today.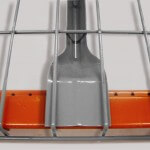 Universal Type- Have a flange at the end of the channel which enables the decks to fit securely on a step, box or structural beams.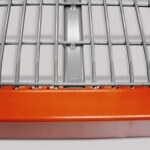 Lay-in or Flush Type -Wire Decks fit in the step of the beam and don't have any of the deck overlapping the face of the beam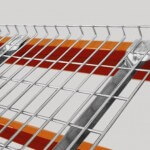 Reverse Waterfall Type- Wire Decks have a lip in the rear that prevents product from being pushed off the self when stocking and picking.